Whether you're looking to make a lasting impression on clients, employees, or friends, Dupli's selection of calendars has got you covered. From poster-sized calendars to saddle-stitched wall calendars, mini sticky pad calendars to large calendars with attached sticky notepads, we have the perfect solution to elevate your brand and keep your schedule in check!
Saddle-stitched wall calendars are designed for easy hanging in any workspace, bringing a touch of sophistication to your branding efforts. Customize each month with stunning visuals, motivational quotes, or important dates to keep your audience engaged.
When it comes to leaving a lasting impression, our poster-sized calendars steal the show. These large-format calendars provide ample space to showcase your brand's personality, products, and services.
Get the best of both worlds with our large calendars featuring attached sticky notepads. These calendars offer the space and visibility of a traditional wall calendar while providing the added convenience of sticky notes for jotting down important details, to-do lists, and reminders.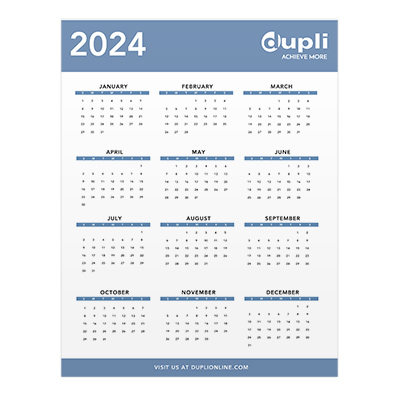 Poster Calendars
Custom branded, poster-sized calendar showing the entire year at a glance.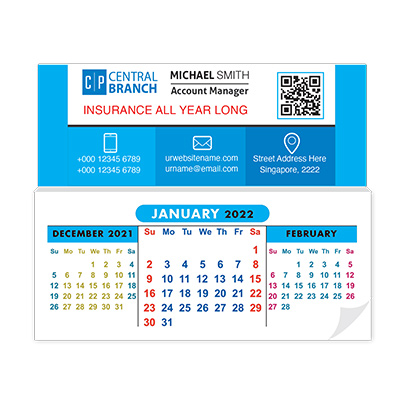 Mini Sticky Notepad Calendars
Custom branded mini calendar that is 3.75″ x 3″ with sheets for each month on an adhesive backer.